Mr. Daithi Mac Gearailt // President, CEO and Director
Mr. Mac Gearailt is a geologist who graduated with Honours from the National University of Ireland. He has worked as an exploration geologist for over 14 years in Alaska, Nevada, British Columbia and Yukon. During his career, he has been involved in several new discoveries and has worked with both junior and senior mining companies covering project generation, property evaluation, and management of multimillion-dollar exploration and drilling programs. In addition to identifying, analyzing, strategizing and negotiating acquisitions or divestments of mineral properties, Mr. Mac Gearailt has also been instrumental in raising millions of dollars toward the financing of exploration projects.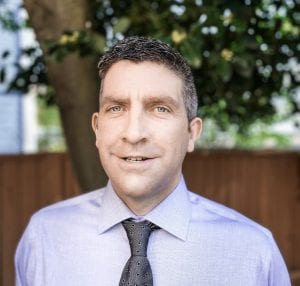 Lucy Zhang // CPA, CGA, MBA – Director & Chief Financial Officer
Ms. Lucy Zhang is a member of the Chartered Professional Accountants of British Columbia. She has an Honours BA from Suzhou University, China, and an MBA (Honors) from Royal Roads University. Ms. Zhang's recent experience has included controller positions in administration, accounting, and finance with publicly traded mining and exploration companies.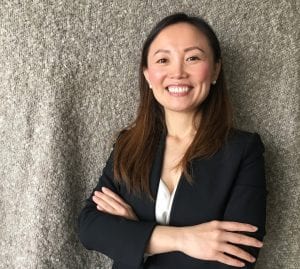 Ewan Webster, Ph.D. // Geologist Director
Ewan is an exploration geologist who has worked for a number of public companies in North and South America, on a variety of different deposit types. He is currently the senior geologist for the Metal's Group of Companies and holds the position of President, CEO and Director for Thesis Gold, a publicly-traded company on the TSX-V. He holds a First-Class Honours degree in geology from the University of Glasgow, Scotland, a Geoscience B.C funded PhD from the University of Calgary and is a registered professional geoscientist in British Columbia. His PhD research focused on unravelling aspects of the structure, stratigraphy, tectonics, and metamorphism of southeastern British Columbia.
Dillon Hume, M.Sc., P.Geo. // Vice President of Exploration
Dillon completed both his Bachelor of Science degree in geology and Master of Science degree in economic geology at Simon Fraser University and is a registered professional geoscientist in British Columbia. His M.Sc. thesis focussed on understanding the structural and mineralogical controls of gold mineralization at the Tajitos orogenic gold deposit in Sonora, Mexico. Dillon also has more than ten years of work experience in the mineral exploration sector, with a wide breadth of experience in managing complex exploration programs, varying from remote-access greenfield exploration to near-mine feasibility stage programs. During his career as an exploration geologist, Dillon has been an important part of the team to make significant discoveries including the East Ridge Zone at the Red Chris Cu-Au porphyry mine and the Krakatoa Zone at the Kudz Ze Kayah VHMS deposit.
Frank Wheatley // Director
Frank Wheatley is an experienced senior executive and legal counsel with more than 35 years of international business, financial and legal experience with Canadian public mining companies operating globally in precious, base and industrial metals. He has extensive experience as a Chief Executive Officer and General Counsel for a number of TSX listed companies, and extensive domestic and international experience with exploration, development and operating gold, copper, lithium and potash companies.
Mr. Wheatley also brings extensive experience as an Independent Director, Committee Chair, and Committee Member, for a number of Canadian public mining companies. He is currently an Independent Director of Endeavour Mining Corporation, a top 10 global gold producer, with 7 operating mines in West Africa.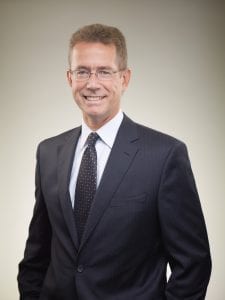 John A. Kuehne // M. Mgmt., CA, CPA Director
John is presently the Chief Financial Officer of Highbury Energy Inc. Highbury has developed a proprietary clean technology that can decarbonize transportation fuels, natural gas, industrial heating applications, and power the Hydrogen fuel revolution. Highbury's core gasification technology utilizes Biomass to generate high-value Syngas that contains Hydrogen, Carbon Monoxide, and incidental methane mixtures.
From 2010 to 2015, John was engaged with Global Energy Horizons (GEHC), a collective of Angel Investors seeking game-changing opportunities in startup firms.
From 2000 to 2009, John was President of SmallCap Corporate Partners Inc where John advised micro-cap and small-cap public companies on corporate governance, corporate finance, and investor communications.
John was the Chief Financial Officer of Doman Industries Limited, a publicly-traded Canadian forest products company based on Vancouver Island. As the CFO of Domans, John was responsible for multiple locations and legal entities with consolidated annual sales of over $600 million and assets in excess of $1 billion. Under John's leadership, Domans successfully completed a US $125 million senior note issue through Bear Stearns and the successful purchase and integration of Pacific Forest Products for CDN $140 million
John began his career in corporate finance and accounting, spending over 9 years with the premier public accounting firm of Deloitte's in both Edmonton and Chicago.